Quality, Health, Safety, and Environmental
Torrent is focused on providing the highest quality of service while protecting our employees and the environment in which we work.
Thirty-six elements form the Torrent QHSE Management System. Together, they form a complex interrelated structure with maximum synergies where one element supports many other elements. The six core elements of our system include: Policies and Procedures, Executive Leadership, Employee Engagement, Continuous Improvement and Failure Adaptation, all supported by the Ranger Live™ Safety Platform.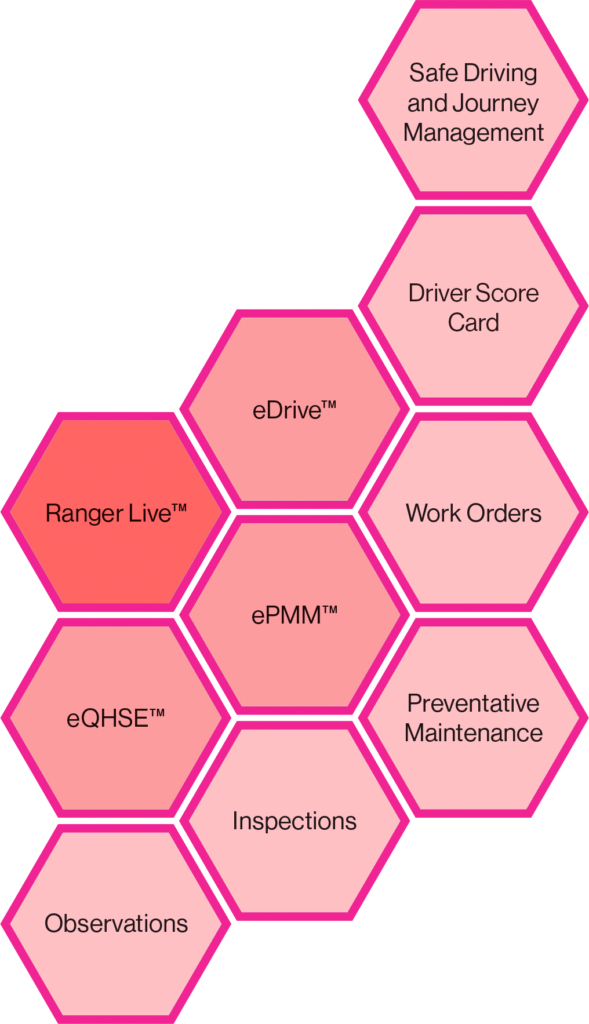 RANGER LIVE™ SAFETY PLATFORM
The Ranger Live™ Mobile Platform reinforces several core elements of the QHSE Management System. eQHSE supports Employee Engagement, Policies and Procedures, and Continuous Improvement.
eDrive supports safe driving, journey management and provides individual driver scorecards for driving behavior improvement.
Finally, ePMM supports Torrent's Preventive Maintenance Management system with periodic equipment inspection forms and scheduled maintenance work orders.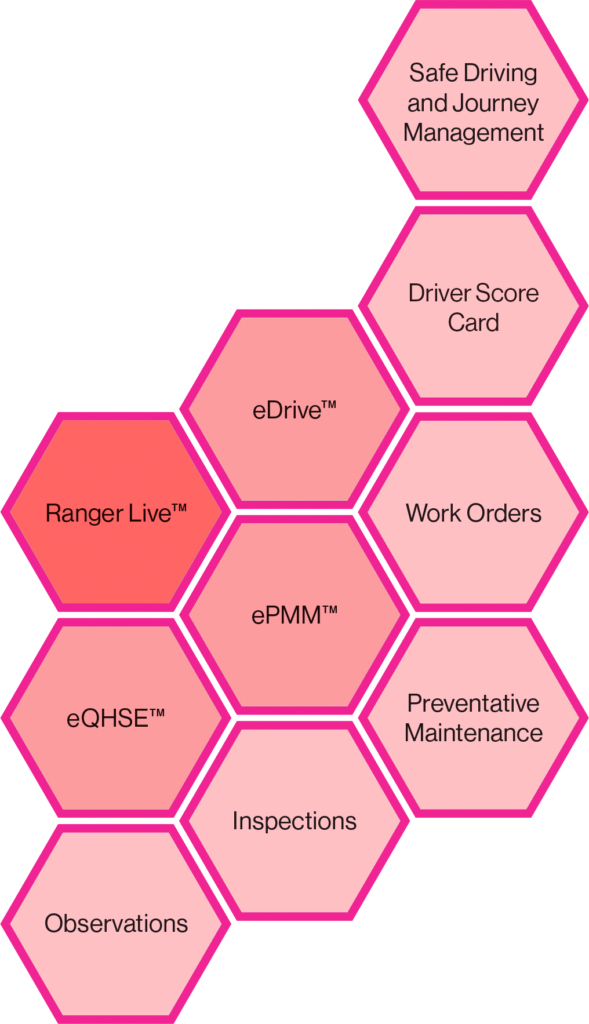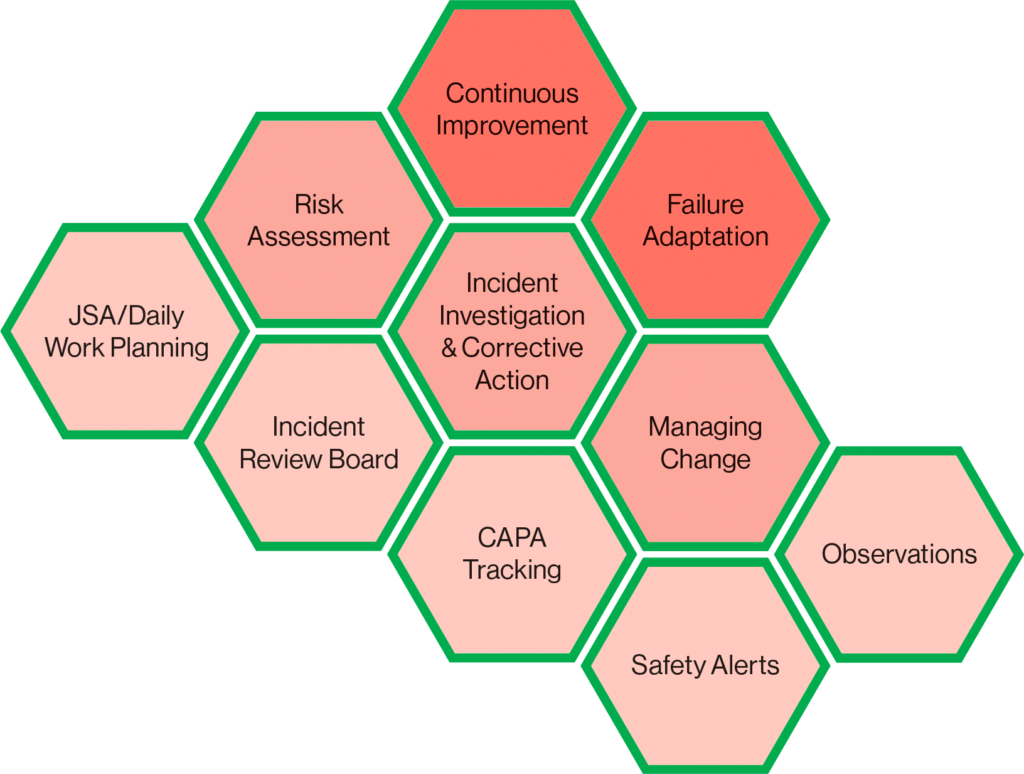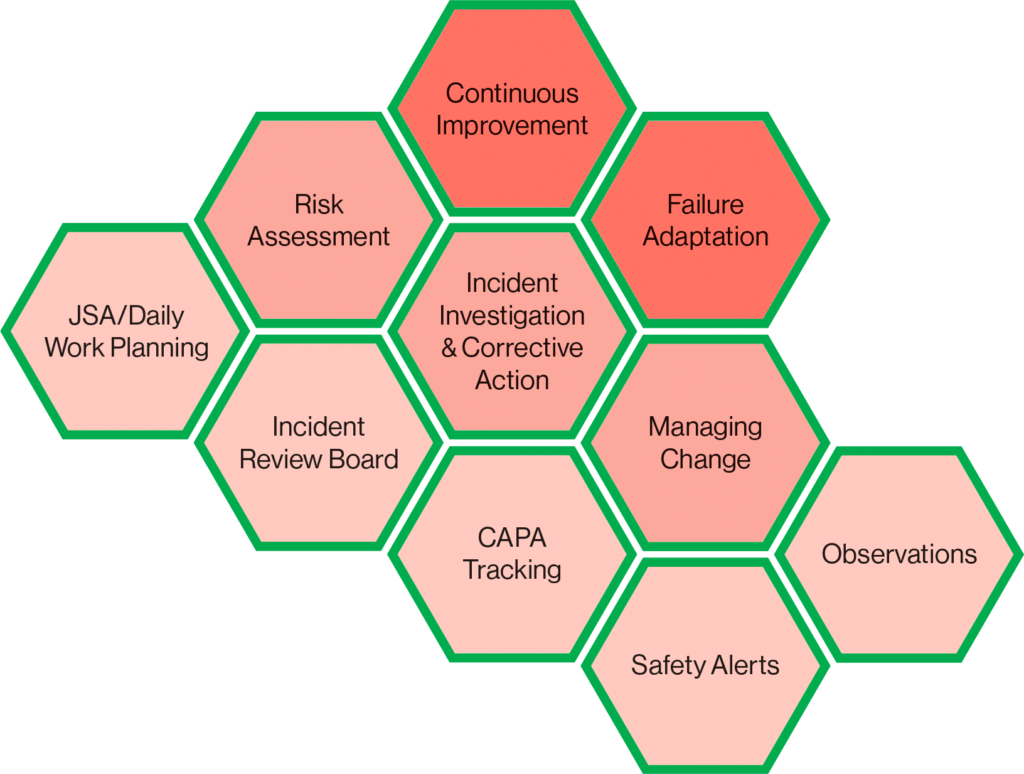 Torrent focuses on raising the standards through Continuous Improvement and Failure Adaptation. A Daily work plan and Job Safety Analysis (JSA) is completed for every working shift as the basic building block for safe operations and continuous improvement. When at-risk conditions or behaviors are witnessed, observation cards are submitted via the Ranger Live™ eQHSE Mobile App. Incident investigations are conducted using Root Cause Analysis (RCA) and corrective actions are identified. Corrective actions are tracked to full implementation and Safety Alerts are distributed to inform all impacted employees. Significant incidents are presented to an executive incident review board to ensure sufficient corrective actions are implemented.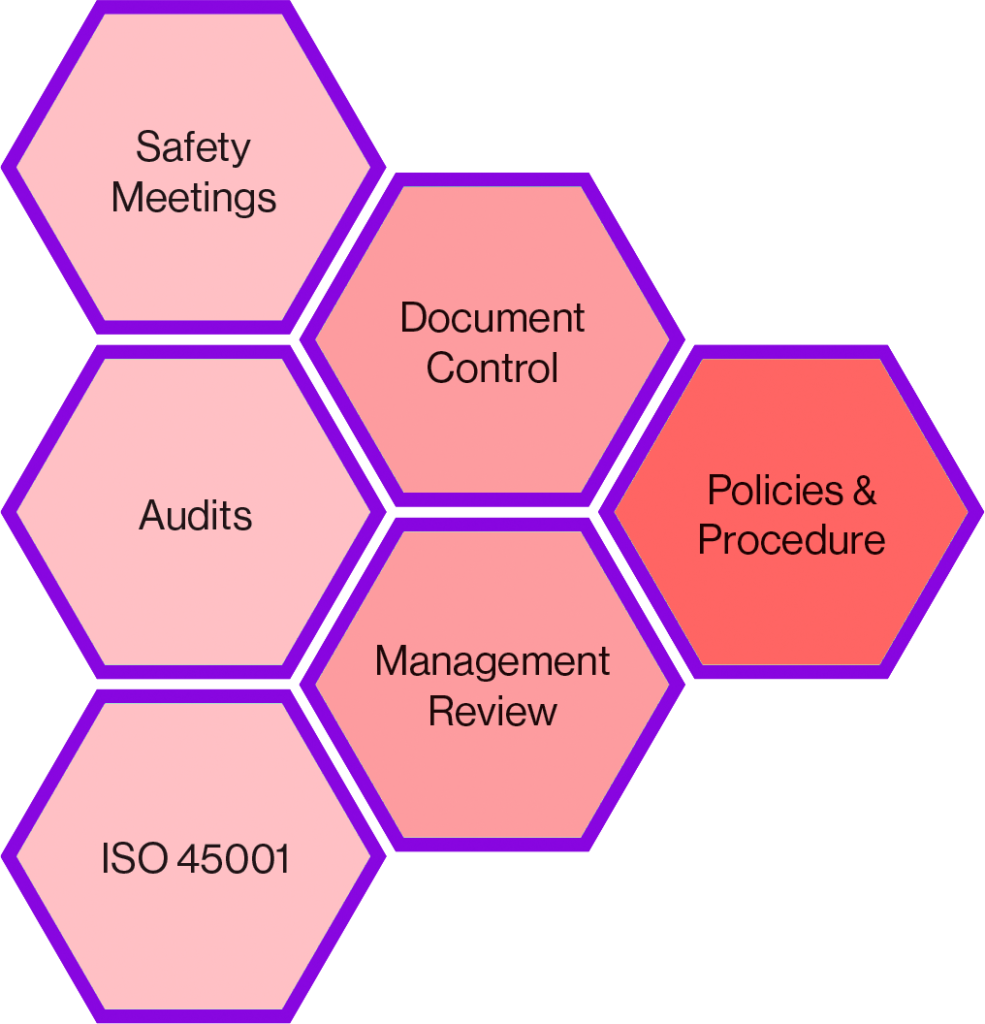 Torrent offers an array of policies and procedures specific to our industry and the services we provide that are strategically aligned with the ISO 45001 standard to allow for a streamlined internal auditing process. Through a comprehensive document control process and the eQHSE live platform, the most up to date revisions are immediately available to all personnel and revisions are shared via Safety Meetings. As part of our commitment to continuous improvement, an annual management review is completed to implement lessons learned and future objectives.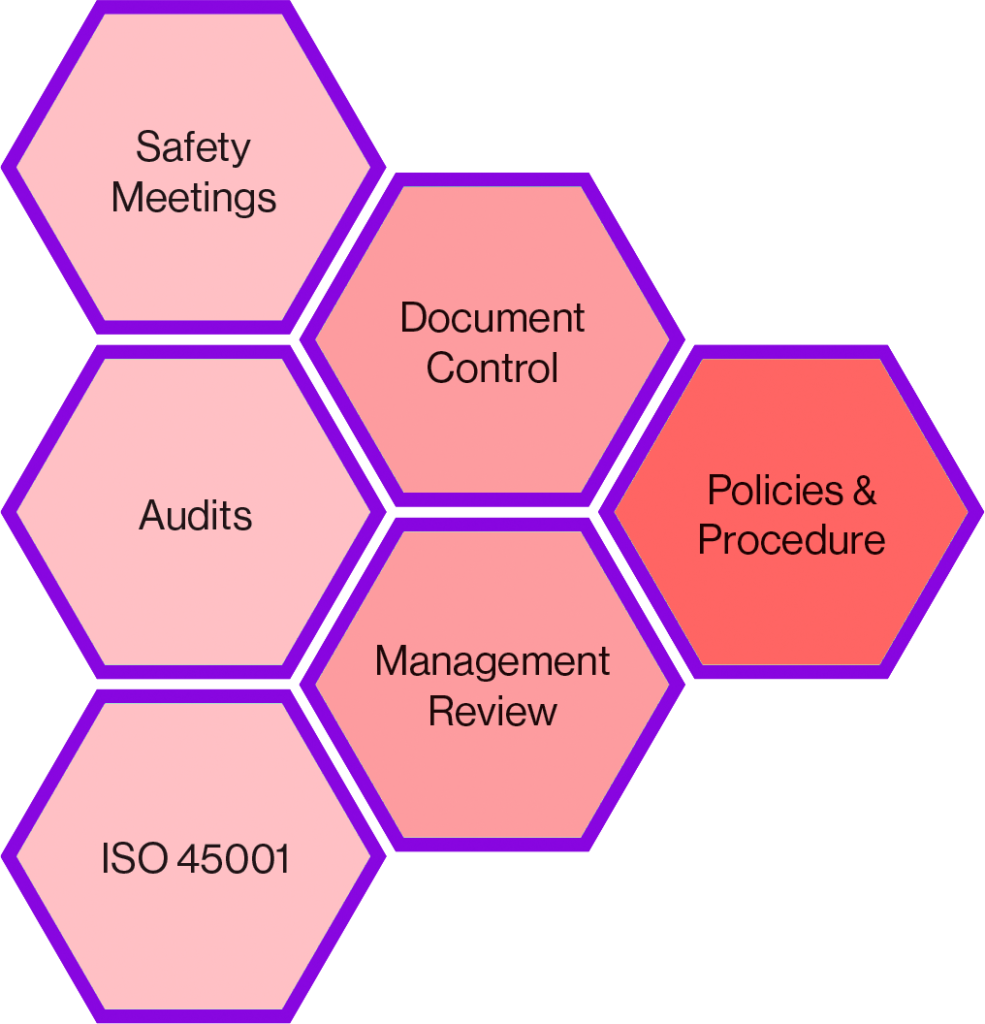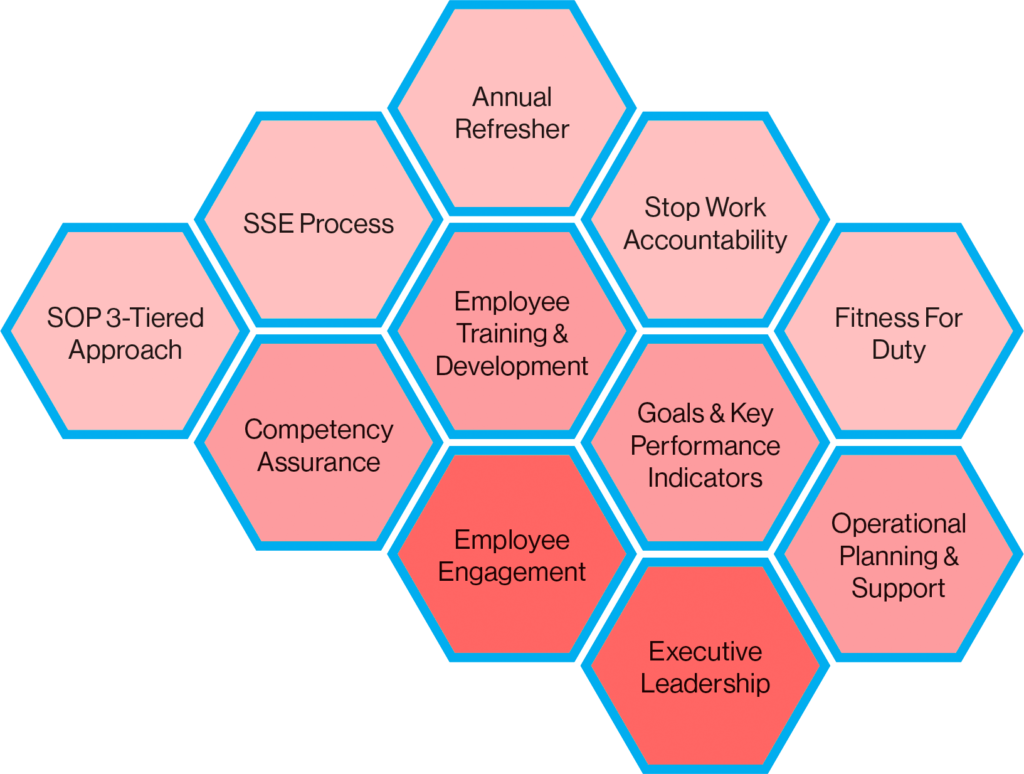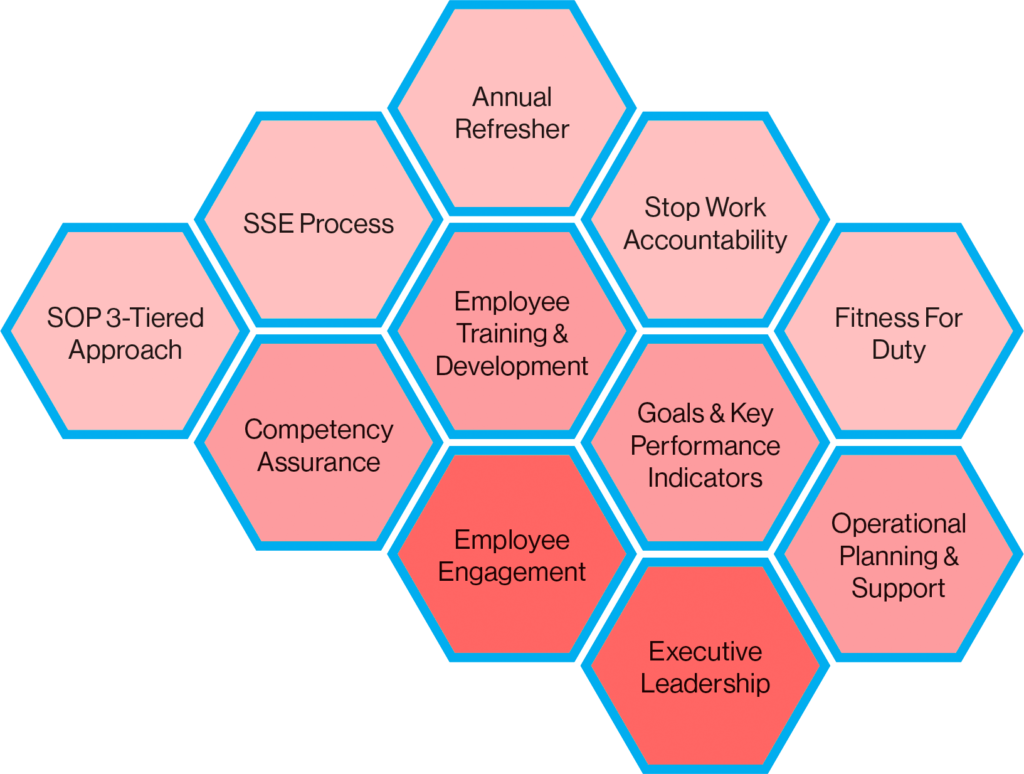 Torrent employees receive various levels of training and career development including onboarding, a Short-Service Employee (SSE) mentored development program, a three-tiered approach to Standard Operating Procedure (SOP) training, leadership training, and competency assurance.
Further, goals and KPI's are established for each operating team, individual fitness for duty is assessed, and stop work accountability is used to assess non-standard operating procedures.
Finally, a Learning Management System (LMS) is used to deliver training materials, track progress, and manage employee training records.