Torrent's Pressure Reduction Solutions provide clean, dry and dependable fuel gas for turbines, dual fuel and natural gas engines. Our experienced engineering and operations team will ensure the success of your operations by providing and supporting a tailored solution for each and every application.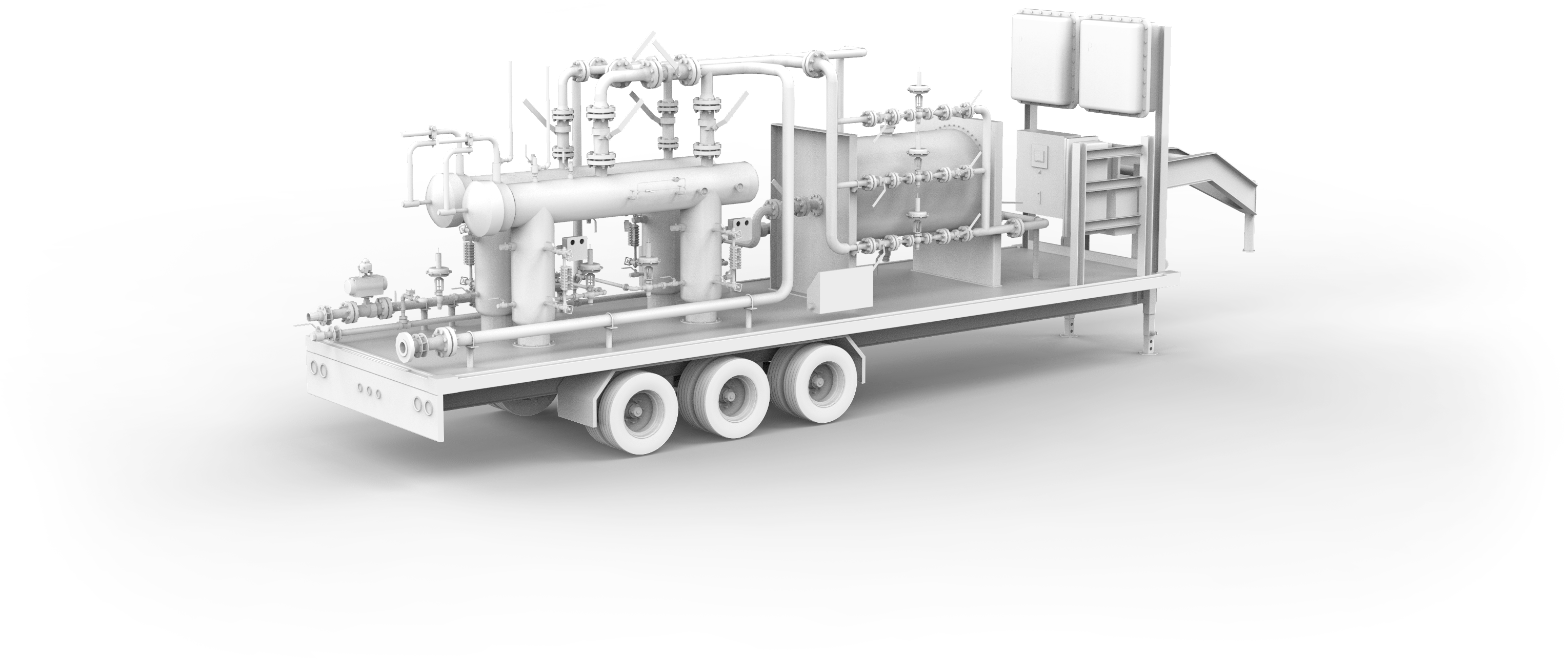 The PRU is designed to reliably condition a range of flow rates from 1.0 to 6.5 MMSCFD while supplying a stable fuel gas pressure as fuel consumption rates dynamically change depending on load.
Reliable Design & Operation
This highly portable, enclosed, trailer mounted PRU is designed to operate reliably in harsh weather environments, making it an ideal solution from the Bakken to the Permian Basins.
Inlet and outlet coalescing filters ensure that the conditioned gas delivered to the downstream fuel consumers is free of bulk solids, liquids or mists.