Torrent offers skid mounted, portable and expandable natural gas cooling solutions designed to meet pipeline transmission or wellhead processing requirements. The pre-engineered package is ideal for low cost, quick and easy installation, commissioning and start up.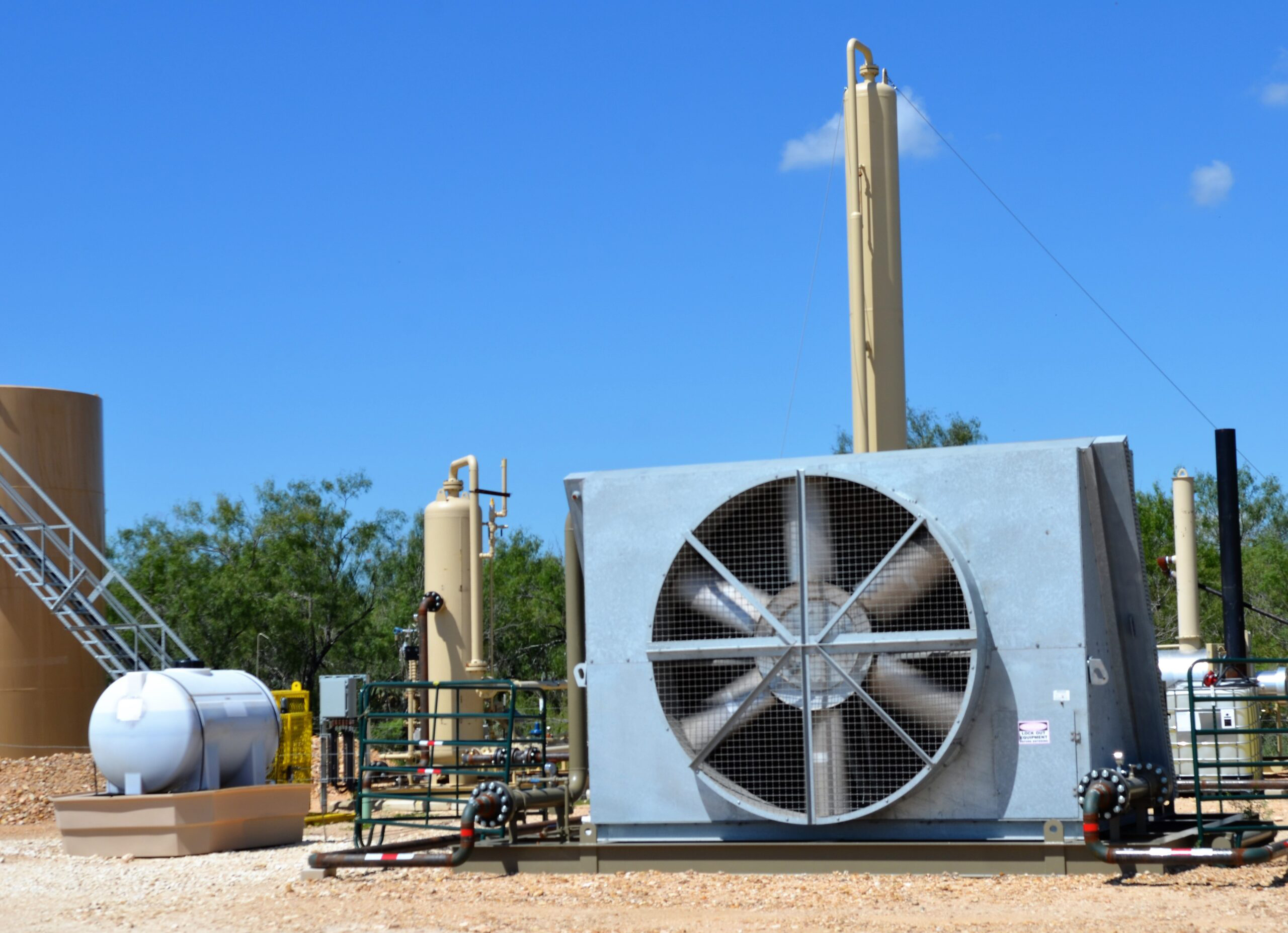 Our gas cooling systems come skid mounted, complete with a natural gas engine with emissions control, fuel gas scrubber, control panel and hydraulic jack eliminating the need for a crane, increasing our installation efficiency, decreasing mobilization costs.
Our gas cooling systems feature a vertical exhaust providing optimal performance in any wind direction. This feature maximizes the operational flexibility of the equipment eliminating limitations associated with prevailing wind direction.
Our gas cooling systems have a nominal gas capacity of 25 MMSCFD designed to cool the natural gas stream to a 15° to 20° approach to ambient temperatures.